Interested in discovering Antwerpen with me?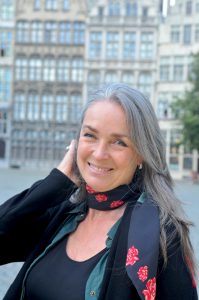 Please read this first:
All tours are organised on request on the date and time of your choice (subject to availability). I do not organise tours you can join.
For the tours RestaurAntwerpen and PlezAntwerpen there is a minimum number of participants of 15.
Prices exclude entrance fees for churches and/or museums unless otherwise stated.
Churches and/or museums can be closed because of a private event or other circumstances.
Prices exclude 21% Belgian VAT.
Prices are valid till 31/12/2023.
Check this site and my Facebook page for further updates.
For more information on cancellation policies, click here.
Antwerpconnection bv
Korte Vlierstraat 13
2000 Antwerpen
BE 0459.691.611.