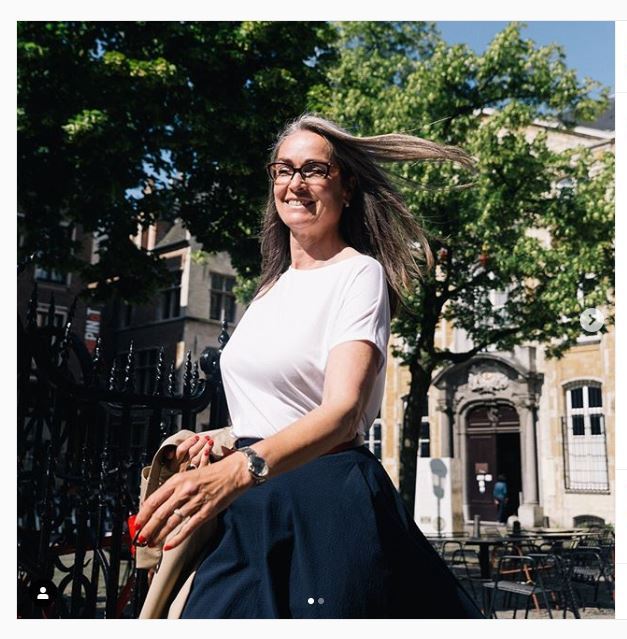 Plunge into the Antwerp fashion scene. 
Some history, funfacts and the best shopping zones in town.
Up and to 25 participants
+/- 2 uur
17€ pp (from 15 particpants onwards)
Including:

sustainable fashion gadget

Meetingpoint: Vrijdagmarkt
End of tour: Wapper
Antwerp is a shoppers' paradise.
Ok, there is the Meir, the busiest pedestrian shopping street in Belgium, but there's more.
Carolien's fashionwalk, combining the history of fashion with 'nice to knows' and 'need to knows' and great shopping addresses, is a must for all fashionistas.
Let's begin with an exploration of (recent) fashion history. In the 80's of the last century 6 young talented fashion designers conquered the international fashion scene. The "Antwerp Six" were born: Walter Van Beirendonck, Ann Demeulemeester, Dirk Bikkembergs, Dries Van Noten, Dirk Van Saene en Marina Yee.
The story continues. These six pioneers paved the road for generations to follow. Veronique Branquinho, Bruno Pieters, Christophe Broich, … influential names with roots in this trendy fashionable city.
The Antwerp Modenatie with the Fashion Academy and the Fashion Museum MOMU is the heart of the actual fashion scene.
But neighbouring streets also breathe fashion. The Kammenstraat or Wilde Zee with edgy streetwear and denim, but also feminine flowerpaterns and big labels. Stores like Façon Jacqmin, Louis, the wonderfully kitsch Vegas to modern We are Labels, all styles gathered in one street .

The Schuttershofstraat brings us a different style. Here we can indulge in luxury brought by Delvaux, Chanel, …
Window shopping from classy boutiques with designer-collections to trendy shops with eye catching ready to wear silhouettes and pioneers in the "vintage"- circuit, we follow the creative and fascinating trail of Antwerp fashion.
Maximum 25 participants
From Monday till Saturday.
Duration: 2  hours
Price (VAT/BTW excluded)::

17€ pp (from 15 participants)
including sustainable fashion gadget.
Meetingpoint: Vrijdagmarkt
End: Wapper
For smaller groups;

Up to and including 4 participants: 175€ in total.
For each additional participant: 7€

Example: 6 participants = 175€ + (2×7€) = 189€
Example: 9 participants = 175€ + (5×7€) = 210€